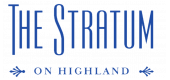 Resident Reviews
|

Recommended: Yes
Hi Na'Kenya, thank you for your kind review! We are happy to hear you're enjoying your stay at the Stratum. As always, reach out to us if you ever need anything!
|Recommended: Yes
Great Staff, Terrible Community — You can count on the staff to be responsive and professional. You can also count on the other residents to pile up trash in the hallway and let their dogs pee in the stairwell.
Hi Johnathan, thank you for your honest review. We are excited to begin our new Valet Trash service effective on August 1st! This service will not only make the trash removal procedures easier for the residents, it will allow for a cleaner building as a result. Also included in the new service is recycling! We're looking forward to becoming a greener and cleaner building and appreciate your patience during the transition. If you ever see anything out of order, please give us a call, we're happy to help! (901)324-4088.
|Recommended: Yes
This is a Great Place to Live — The on-site staff is very friendly and they take really good care of the property. Maintenance is really fast too, they respond to all my requests within 24 hours. As a college student, I wouldn't have wanted to live anywhere else
Justus, thank you for your kind review. We strive to make the Stratum living experience the best one in our community!
|Recommended: Yes
Great overall — It is a nice place and close to campus. You don't have to worry about being a full adult however, the elevators don't work all the time and maintenance isn't always the best about fixing things in a timely manner. This year there were some trash issues but, I think the Stratum has just been trying new stuff.
Good Morning Maya and thank you for your review. The Stratum team strives to deliver the best living experience possible. We have made some major repairs to the elevators during the last two month's, so you will see an improvement in their reliability. Also, we're looking forward to introducing a valet trash and recycling service starting on 8/1/2020! This will substantially improve the current situation and allow us to become a greener building. Until then, we do ask for tenant participation and use of the trash chute. We look forward to your future here as a resident. If you have any maintenance issues, please use the portal or call it in at (901)324-4088. The sooner we know about an issue, the faster we can fix it.
|Recommended: Yes
Decent — Stratum is a decent place. Things I would complain about is the constant elevator problems, noise control, and super late fire alams
Jasmen, thank you for your review. We happy to hear that the Stratum is meeting your expectations. The management team strives to deliver the best experience possible. We apologize for the recent alarms and elevator repairs. If you are having trouble with noise during the day, please give our office a call at 901-324-4088 and we will do our best to address. If it's after hours, please call your onsite security guard at (901) 346-7746 and he will help address and document whoever is creating the excess noise.
|Recommended: Yes
Stratum Review — The apartments are very nice, however the trash issue in the parking garage or throughout the building is confusing along with the elevator being down every week sense I've moved in. The trash shoot says throw trash in parking garage. The elevators are just down weekly, both elevators in which one week I was injured and had to climb steps which really became an inconvenience. Overall this place is a steal and very quiet and accommodating.
Kenneth, thank you for your review. We work diligently to remove the trash from the building and will be posting new and improved procedures we will be rolling out this week. Please report any elevator issues to the leasing office as soon as you know about them and we will address them immediately. We pride ourselves on being a value-oriented property and appreciate your recognition. Please feel free to reach out to us at any time.
|Recommended: YesI like living in this community — I would tell them that it is nice place to live.
|Recommended: Yes
Life Life — I would tell them that I've had a great experience so far.
JaNessha, thank you for your kind review.
|Recommended: Yes
Fine — Fine
Jerome, thank you for your review.
|Recommended: Yes
Convenient — Since under the new management the Stratum has definitely got it's game together. Would like to see it cleaned up a bit more. It looks a little run down and there is always trash all around inside and outside.
Thank you for your review Russell. The new management takes cleanliness very seriously and we can ensure you a continued improvement!
|Recommended: Yes
Work still have space to improvement — The staffs are so friendly. Neighbors are quiet since I think all of them study hard everyday. But only thing I want to complain is that maintenance is not timely enough.
Ningfeng, thank you for your feedback and recommendation!
|Recommended: Yes
Stratum — Living at the stratum on highland is amazing the staff are reasonable and willing to work with you to make sure your stay is worth it
Thank you so much for your review, we appreciate the kind words and love having you here!
|Recommended: Yes
I think it's what you make it so I love it. — I would tell them it is what you make it. If you don't dress it up in a way that makes you happy, then you're obviously not going to like it. I have mine exactly how I want so I love it.
Thank you so much for your review and your kind words, we love having you here!
|Recommended: Yes
I enjoy my stay — I would recommend 10 of 10, great place to stay and excellent staff is best part.
Thank you for the kind words, Byron!
|Recommended: Yes
It's ok — They can have a place to stay
Thanks for the review, Shaniqua!